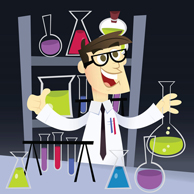 We are building, coding, thinking and cooking up some cool stuff – apps, platforms, add-on functionalities, and blueprints.
Email signatures and content updates
Email signatures that automatically update, for marketing emails, salesperson emails, every business email, plus footers, inserts and interstitial content.
Digital content monetization blueprint
Blueprint for web and email monetization, including, email capture, exit intelligence, dynamic ad platform, segmentation, data capture and sponsored content.
Distributed marketing platform
Communications platform that allos marketers and reps/sales team/partners to send approved, customized messages. The right message, form the right sender, delivered to the right audience.
Consumer health app and portal
We are working with a startup to develop a consumer health app that combines some of the world's richest health databases, timely health information, machine learning and online doctors and health practitioners.