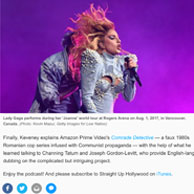 Using Data to Build New Digital Products
Background
A Fortune 500 media company wanted to measure audience involvement to gauge interest in content and support a business case for new digital and print products for a daily newspaper.
The Challenge
Media companies, like many content providers, have access to more and more data from and about their audience. The problem is gathering data, sometimes from sources the company doesn't know about, quantifying the data, integrating diverse data sources and metrics, and then leveraging the data to make sound business decisions.
The Solution
We looked at data from email newsletters (clicks, opens, social shares), web searches (web analytics, website entry pages, high page views), incorporated customer feedback and insights from focus groups to identify relevant data spikes that could provide fertile new content areas for both digital and print platforms. The result was a new email newsletter and podcast that addressed heretofore unrecognized audience interest as well as recommendations for print, advertising and other content activity.